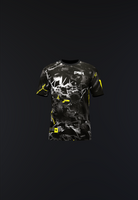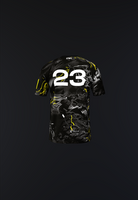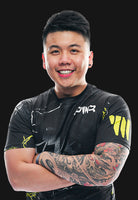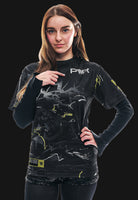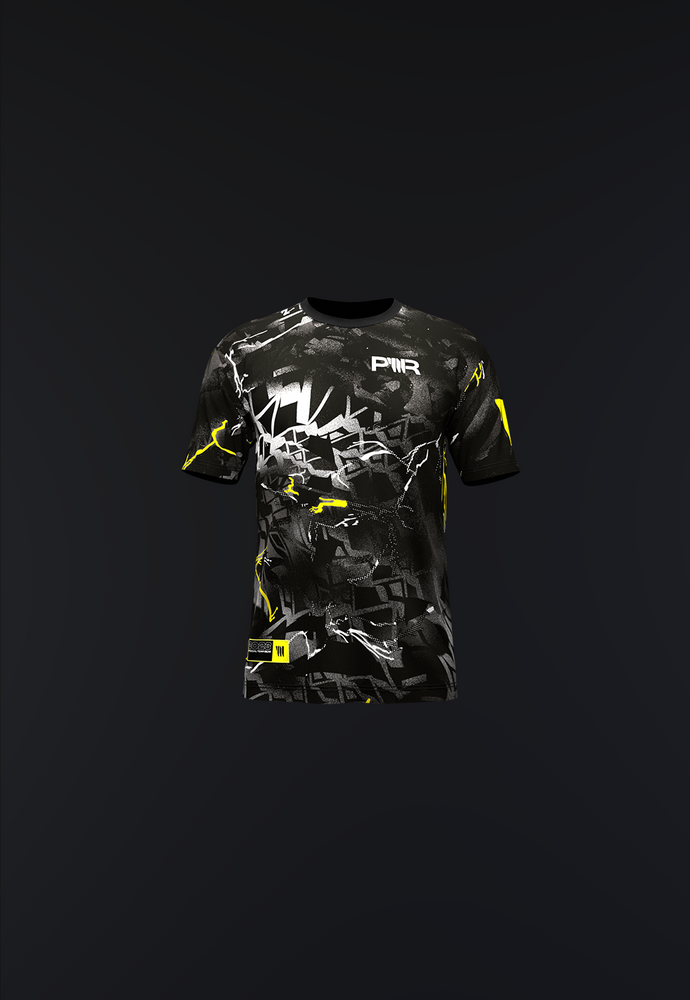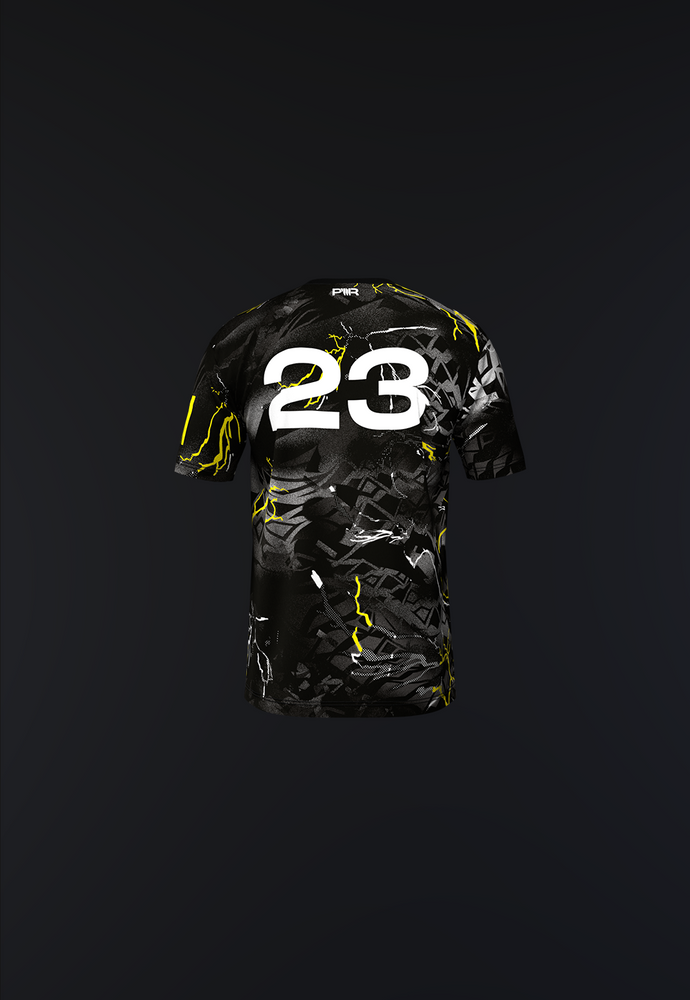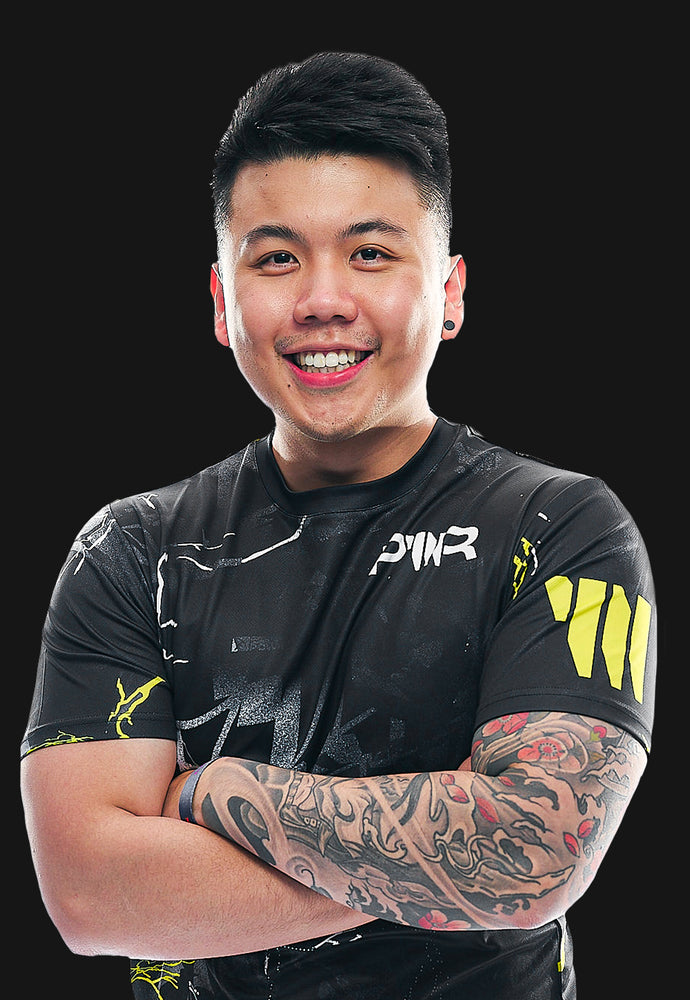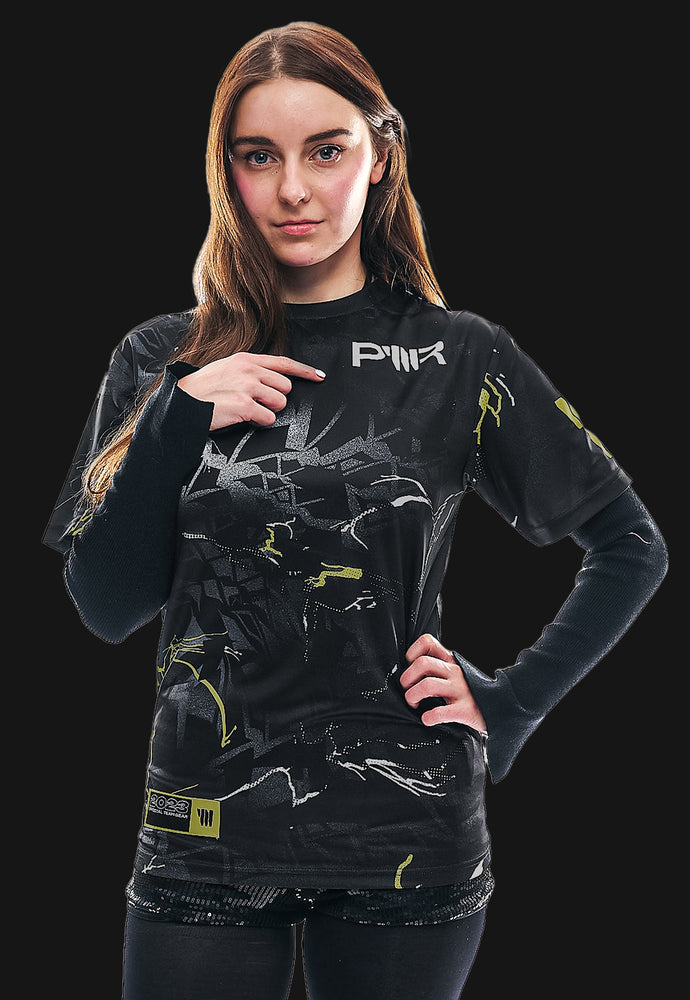 Short sleeve technical polyester tee-shirt in Yellow, Grey, Black and White. Featuring Yellow logo graphic at sleeve. Rib knit crewneck collar. 2023 TEAM GEAR sewn-in patch at front.
Inspired by the colorful and eclectic people that make up PWR, the official 2023 Jersey design boasts loud graphics, drawing inspiration from the visual styles of all games, referencing cartoons, modern MMORPGs, and car racing.
Check size chart before ordering. All sales final.  
Shipping calculated at checkout. Limited quantities.  
Material: 100% polyester.
Made to order. Expected dispatch - (5-7 Business Days)